Stateside Sports is the destination for all things U.S sports inspired lifestyle, and Australia's new home of the NBA. They feature the biggest and best ranges from the NBA and the MLB and the top picks from both the NFL and NHL. Inspired by the lifestyle, the culture and the contest of U.S Sports, they have the finest selection of American lifestyle brands on offer. Stateside Sports delivers a fresh approach to retail with our famous floor-to-ceiling curved cap walls and world renowned in-store six screen jumbotrons.
Stateside Sports has the most iconic brands with the likes of Nike, Jordan, Mitchell & Ness, New Era, 47 Brand, Under Armour, Herschel and more—all renowned for their superior quality and authentic history. At Stateside Sports we bring the quality, selection and range—down to the individual stitch, that others simply can't and we deliver not only the latest looks but also the authentic replicas.
With thousands of caps to choose from, Stateside Sports is undoubtedly the House of Headwear. Featuring the best styles and brands, from the world's greatest playground, Stateside Sports work closely with New Era, Mitchell & Ness and 47 Brand to deliver the ultimate cap selection.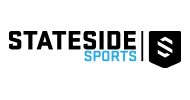 Stateside Sports Trading Hours
Note: Hours are subject to change without notice during Covid-19 restrictions
MONDAY - SUNDAY
11:00AM - 7:00PM
SATURDAY
11.00AM - 8.00PM
Stateside Sports - Stores | Harbourside Shopping Centre