Food & Drink
Fast and Fabulous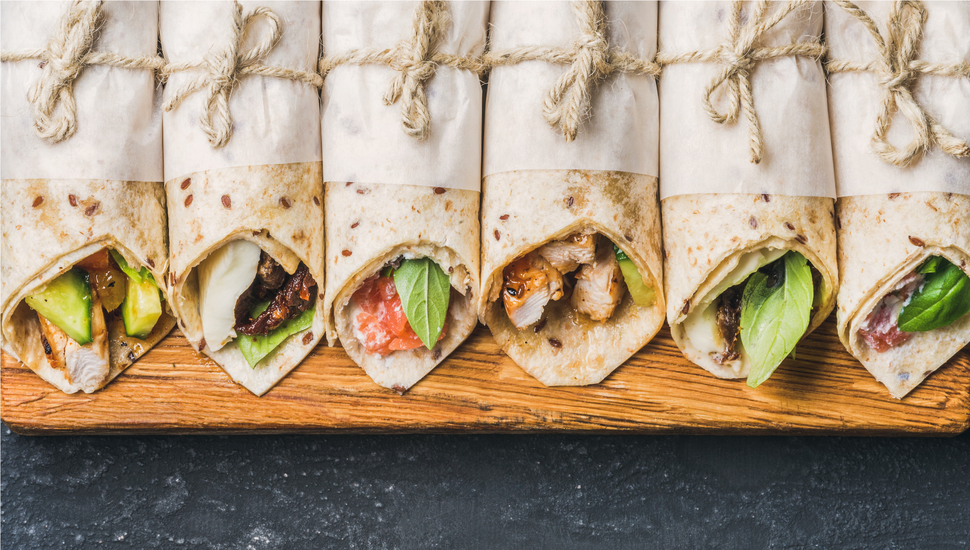 The world on a (takeaway) plate
Shopping centre food courts are the contemporary equivalent of the marketplace, showcasing an array of cuisines to suit every member of the family, whether you eat in or take away.
So, what's on the menu for hungry people on the go?



Roll Up
Easy to hold and nutritious, rolls from the four corners of the globe are a staple of most food courts. Although wildly different, the common thread is protein, vegetables and carbohydrates combined in a neat package. Vietnamese rice-paper rolls, for example, are filled with traditional ingredients such as soft vermicelli rice noodles, vegetables, herbs and pork or prawns, while hearty Lebanese kebabs consist of soft flat bread brimming with spit-roasted meats or felafel (fried chickpea balls), verdant tabbouleh and creamy hummus, rolled into a neat cigar.


Sushi and Bento Boxes
Sushi rolls are the pinnacle of fast and easy-to-eat food. So, too, boxes of thinly sliced salmon and tuna sashimi, or bento boxes with a combination of sushi rolls, sushi on a pillow of rice (nigiri) and crunchy tempura, accompanied with a bowl of nutritious miso soup. Sushi rolls make the perfect lunch for kids and, because they're so expertly wrapped, it's hard to make a mess.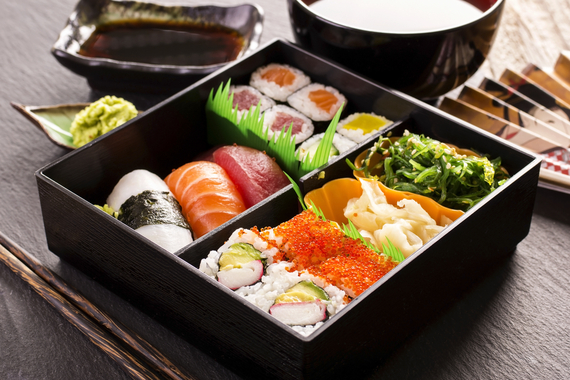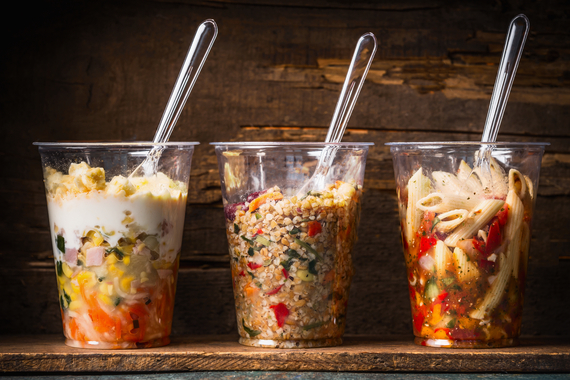 Salads and Sandwiches
From French baguettes with classic combinations –chicken and mayonnaise, roast beef and horseradish, ham and mustard – to outlets where you build your own sandwich from an array of meats, cheeses, leaves, condiments and a raft of bread, the food court is an oasis for the sandwich aficionado. Salad-lovers don't miss out either, with fresh bowls of Caesar, Greek, roasted vegetable, pasta and rice salads all ready for the tasting.


Take-home Treats
Lunch is over: what about something to take back to work for afternoon tea, or for an after-school treat for the kids? From pastel-coloured macarons to pretty frosted cupcakes, cloud-like meringues to finger buns dressed in hundred and thousands, cookies by the kilo to strawberries dipped in chocolate, food courts have an abundance of offerings for the sweet of tooth.  


INSPIRATION
Check this out