Fitness Trends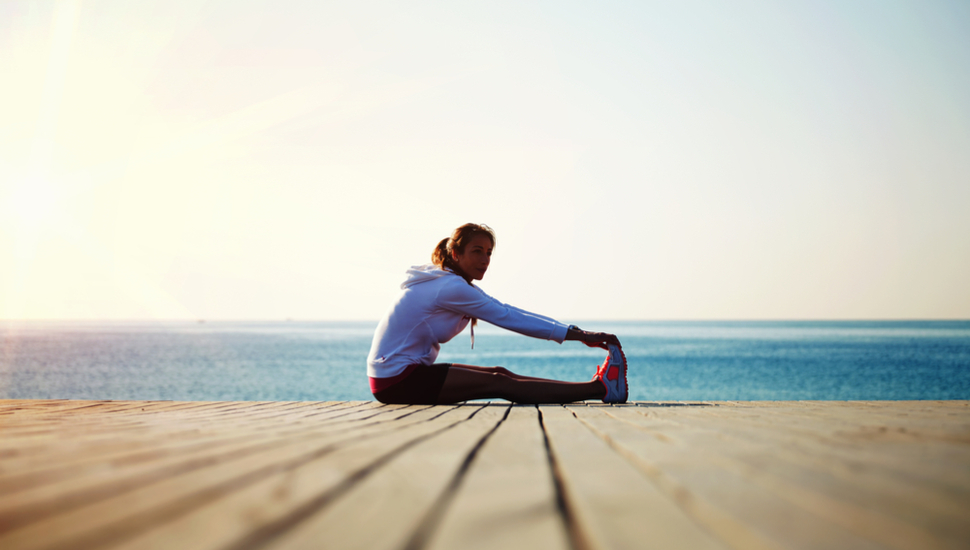 Shape up for summer
Shake up your exercise routine this spring with new-style work-outs guaranteed to keep you fit and put a smile on your face.

There's always a new exercise regimen on the horizon, with plenty of people claiming it's the greatest thing since sliced bread. We look at four of the latest fitness trends, so you can decide which one might be right for you. 

Aerial Yoga
What is it? Yoga performed in a hammock.
What it involves: Picture your usual yoga class, but you're hanging from the ceiling on a soft, fabric hammock that looks like a long scarf instead of a mat. Made from special, high-density nylon material, these hammocks are held up by carabiners, chains and webbing straps so you can perform various traditional poses and aerial adaptations while being fully supported.
Benefits: Improves flexibility, core and muscle strength since the hammock gives you more freedom of movement, and therefore a deeper stretch.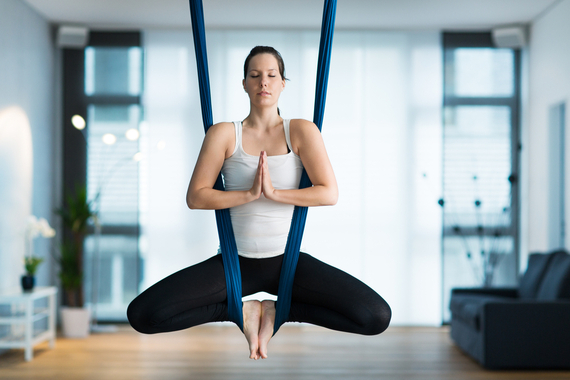 Barre
What is it? A combination of ballet, yoga and Pilates using a ballet barre as a prop to balance while doing high-rep exercises.  
What it involves: In the one-hour class you'll start with a warm-up and a sequence of upper-body exercises which include free weights, push-ups, planks and other moves to target the biceps, triceps, chest and back muscles. Next, you'll use the ballet barre and your own body weight for resistance to focus on the thigh and seat muscles. Your core will be switched on the entire class and for cool down you'll work through a series of stretches to increase flexibility and allow your muscles to recover.
Benefits: The fusion allows you to tone and strengthen your body, improve posture and increase flexibility while also burning a whole heap of calories.


Megaformer (Lagree Method)
What is it? Like Pilates, these classes on the megaformer machine (developed by Sebastien Lagree, who wanted to add a tougher body-building edge to Pilates) give you an intense work-out that will make your muscles shake and burn. It addresses Lagree's five elements of fitness – cardio, strength, endurance, body composition and flexibility – without high-impact movements.  
What it involves: The typical high-intensity, low-impact 40-minute routine will consist of a core warm-up with funny names like catfish and wheelbarrow, 20 minutes of lower-body exercises like skater and spider lunge, and a series of upper-body moves such as swimmer and sexy back. So it's very different to your usual reformer Pilates class.  
Benefits: It will chisel, sculpt and tone, turning your body into a lean, fat-burning machine.




It will chisel, sculpt and tone, turning your body into a lean, fat-burning machine.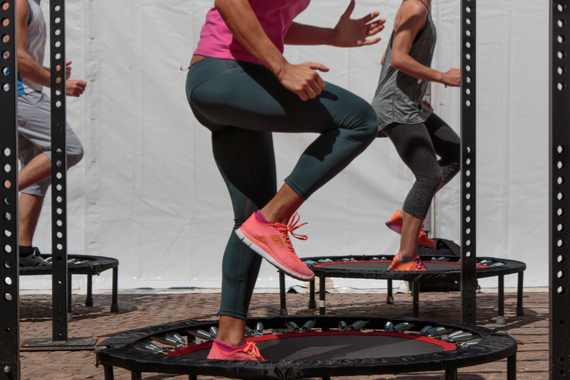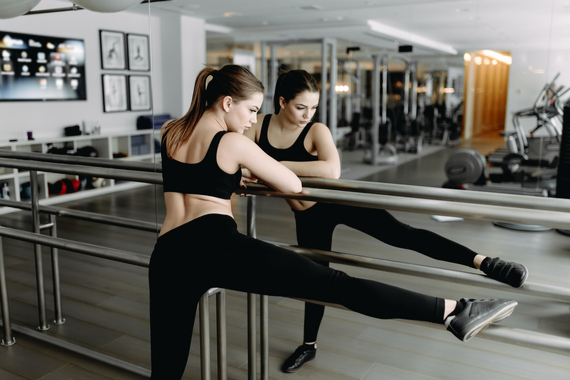 Bounce Fit
What is it? Harnessing the benefits of rebound exercise, this is a group fitness class performed on a trampoline.
What it involves: For 45 minutes you will bounce up and down on a trampoline following a Bounce routine, which is a high-intensity, low-impact cardio work-out. There are three different classes to choose from:
Move – which combines cardio and core fitness,
Blast – cardio and strength blasts, and
Core – which develops core strength and balance through a series of low-impact exercises.
Benefits: Improves and strengthens your core, all-over muscle tone and lifts your heart rate… plus it will make you laugh a lot.  





INSPIRATION
Check this out