How to Plan the Perfect Girls' Lunch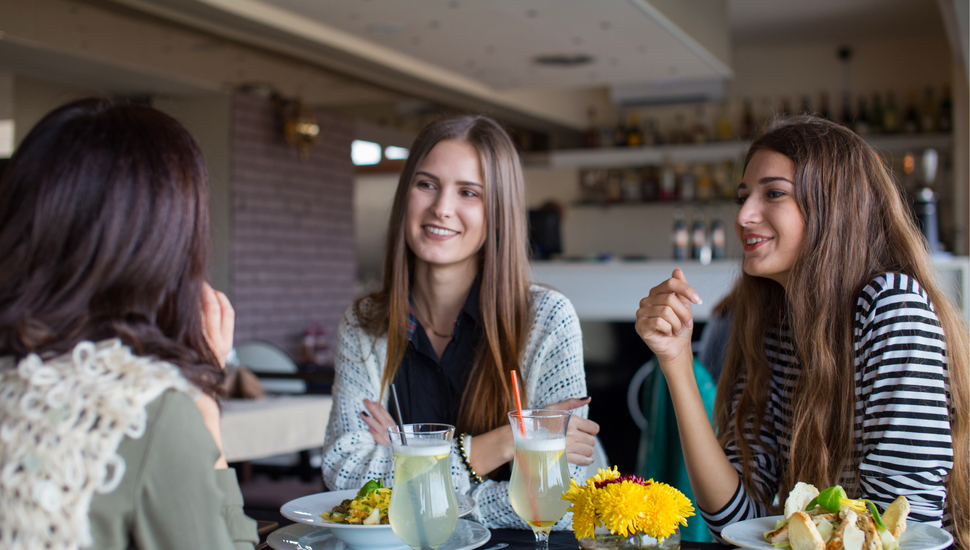 Ladies who lunch: what to wear and where to go
There are few pleasures in life better for the soul than catching up with the girls for lunch. A debrief over good food, good wine and good conversation always leads to plenty of laughter and love.
However, deciding on the right restaurant and the right outfit for the right group of friends requires a little forethought. Thankfully, we've done the thinking for you with these five gals' lunch ideas, so all you have to do is order a glass of bubbles and enjoy your afternoon ahead.
LUNCH WITH YOUR HIPSTER FRIENDS

What to wear:
Keep it casual with denim, a T-shirt and trainers or Dr Martens.
Where to go:
For delicious sharing platters you should head into
Kazbah
. They have mouthwatering set menus and sharing plates that taste even better than they look!
What to order:
Share plates rather than single dishes. Ask the waiter to bring whatever chef says is good, and then tell him or her to keep those dishes coming until you are satiated.
What to do afterwards:
Take a seat on the balcony overlooking Cockle Bay, Darling Harbour and enjoy a few more jugs of Sangria!


LUNCH WITH YOUR MUMMY FRIENDS SCHOOL

What to wear:
The athleisure trend shows no signs of abating, so why not go straight from the gym to the school drop-off then to lunch in slouchy track pants, a tank top and a jewel-coloured hoodie?
Where to go:
Choose somewhere central for everyone, like Harbourside, where
Dragon Boat
serves contemporary Chinese and
Toros Tapas & Bar
is superb for casual Spanish dining. Be sure to take advantage of Harbourside's $15 flat rate carpark deal.
Find out more here>>
What to order:
A fixed-price flexible grazing menu that caters to mums-on-the-run in terms of late arrivals and early departures will keep everyone happy, and there'll be no hassles when it comes to splitting the bill.
What to do afterwards:
The school run, of course!

Getting the girls together for lunch involves a little bit of planning… and a whole lot of fun


LUNCH WITH YOUR WORK COLLEAGUES

What to wear:
If you've organised lunch with your comrades, put a little more effort into your appearance than you would for a normal work day. That could mean booking a blow-dry the night before, wearing a new fragrance or spoiling yourself with a new pair of shoes for the occasion.
Where to go:
Thai cuisine is bold, imaginative and fresh, so book at
Thai Foon
for flawless service and equally flawless food!
What to order:
Vegetarian spring rolls to start, a yellow curry, papaya salad and Pad Thai for mains.
What to do afterwards:
Karaoke at
Kingpin
if you dare!
LUNCH WITH RELATIVES

What to wear:
Err on the side of discretion and opt for the more demure items in your wardrobe when it comes to hem lengths and décolletage coverage. This is a day to channel your inner Audrey Hepburn, so pack on the pearls, pumps and polish.
Where to go:
Choose somewhere that isn't too noisy, and that is easily accessible by public transport.... Harbourside! We recommend
Cyren
- as they have great kids menu!
What to order:
Menu classics such Aussie Seafood platters, or steak and veggies!
What to do afterwards:
Laser Tag with the family at
Kingpin!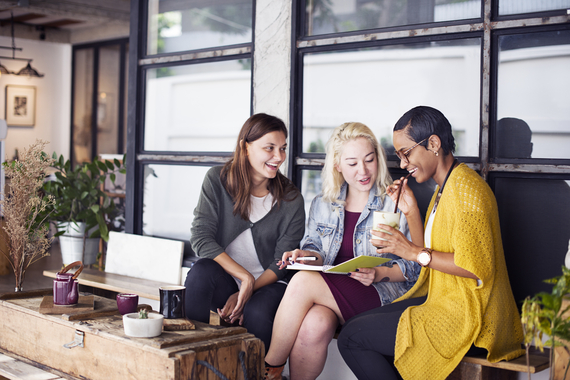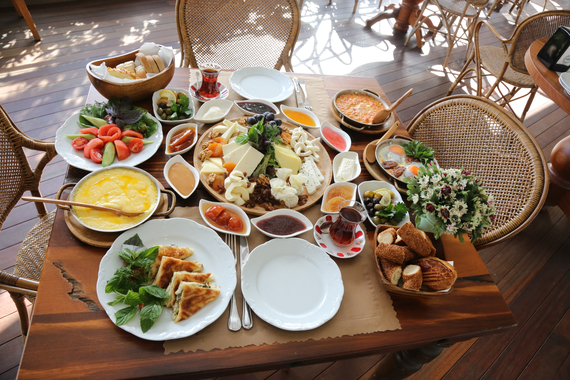 INSPIRATION
Check this out