Supermarket
Lucky Charm Pancakes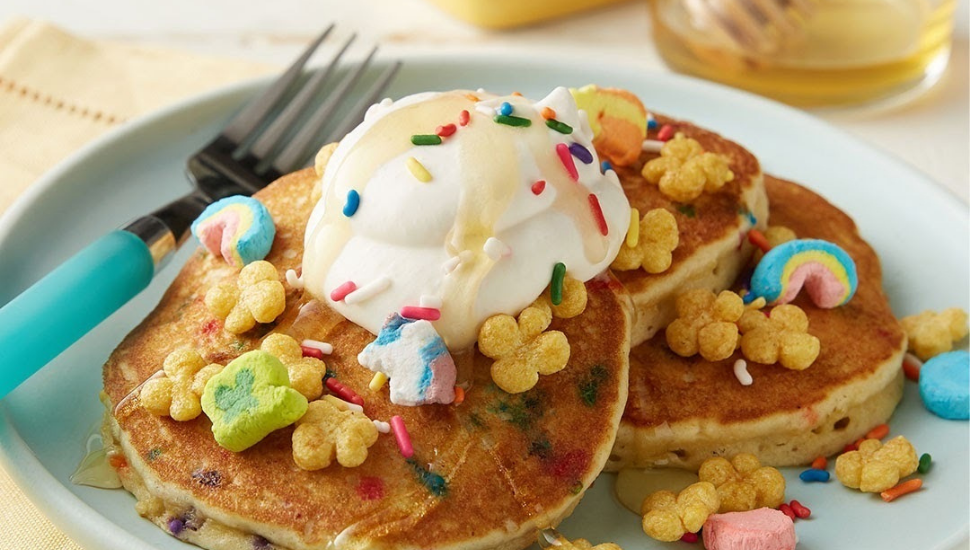 An extra sweet treat!


As if pancakes weren't sweet enough already, we've found a way to level up your pancakes! These are an easy way to make a memorable breakfast for your kiddos (and you'll love them too!)
Ingredients:
🥞 2 Eggs
🥞 1 and 3/4 Cups of Milk
🥞 1 Tsp Vanilla Essence
🥞 2 Cups self-raising flour
🥞 1/3 Cup castor sugar
🥞 Ice Cream for topping
🥞 Lucky Charms >> Click here to order
🥞 Butter for greasing the pan
LETS GET COOKING!
1. Whisk the eggs, milk, vanilla essence and sugar in a large bowl.
2. Sift the flour into the wet mixture. Tip: Sifting the flour ensures you'll get the fluffiest pancakes possible!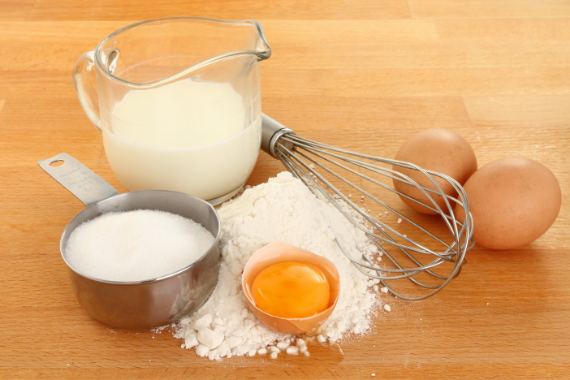 3. Heat a large pan with a generous teaspoon of butter to a medium heat.
4. Pour your pancake mix to the desired size and cook until even bubbles appear across the pancake. Flip and cook for another1-2 minutes.
5. For consistent pancakes, re-grease the pan by adding a spoon of butter between each pancake. To avoid burning your pancakes, we recommend turning the pan off between pancakes to avoid the pan over heating.
6. Top pancakes with 1 scoop of vanilla ice-cream and Lucky Charms 🌈
DISCOUNT CODE:
Receive 7% Off all Buddy's Convenience products by using code: GET7OFF
Available for Click & Collect or Home Delivery
INSPIRATION
Check this out