Fashion
Travel Wardrobe Staples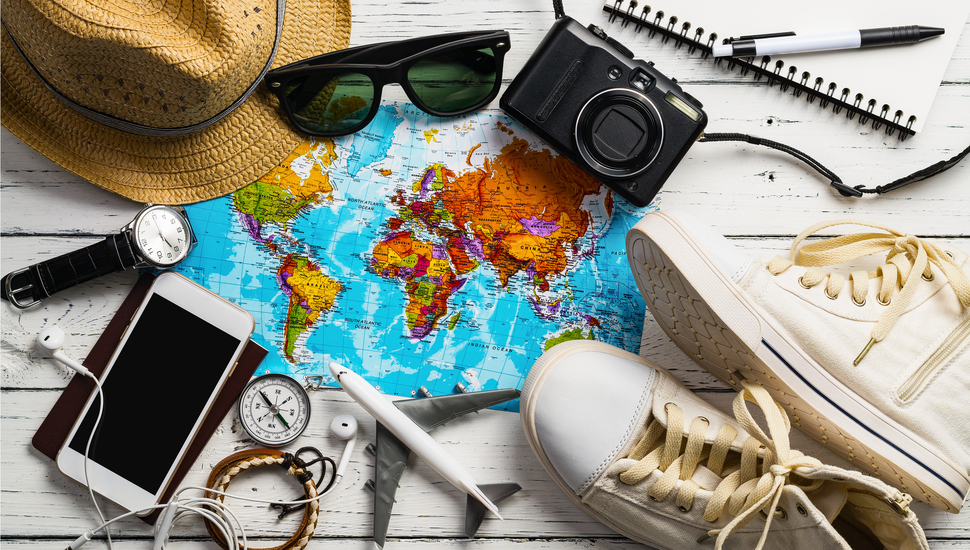 Global good looks: the perfect travel capsule wardrobe

Packing a travel wardrobe can bamboozle even the most seasoned globetrotter. Overpacking is the most common trap, followed by inappropriate packing (formal trousers for hiking holidays, evening gowns for beach vacations) and, very occasionally, underpacking ("I forgot to pack shoes/underwear/insert essential item here").
To pack like a pro, try asking yourself these four questions: what do the locals wear? How long can I go without doing laundry? What did I repeat-wear last time I travelled? What activities will I be doing? With your answers in mind, focus on classic, primarily non-crease pieces that won't take up too much space in your suitcase.
Most importantly, leave plenty of time to pack before you go, ideally filling your bag a couple of days before your flight. This will give you time to revisit what you've packed and to ask yourself if you really need it all. If the answer is no – or even maybe – it goes.

Here's what should stay.

The classic black jersey dress
The CBJD will take you around the world and back home again. Dress it up with jewellery and scarves, dress it down with trainers and a casual jacket, and layer it with T-shirts and blouses when the weather turns cooler. Make it a maxi if you're going to a destination where cultural dress codes apply, or an easy-to-move in midi dress if you'll be doing a lot of walking. 

Along-line cardigan or trench coat
Cardigans are perfect for travelling because you can wear them on the plane, layer them in cold weather or throw them over your shoulders when summer nights turn chilly. They are easy to wash and don't take long to dry. For versatility and durability, choose from navy, grey or black. If you're going somewhere cold, you'll obviously need a warmer coat, too, and a waterproof trench is the best solution to layer over that cardigan for style as well as warmth.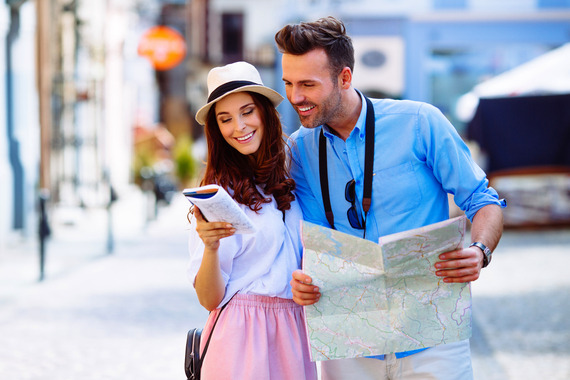 Short- or long-sleeve, classic cotton tees are your travel BFF...


A pair of statement sneakers
You need comfortable shoes you can walk for hours in, yet you also want to look stylish. The solution is a really cool pair of sneakers with a fabulous leopard-skin print or in a metallic. Make sure you test-drive/wear them in around your local neighbourhood before you depart: even semi-comfortable shoes simply won't cut it when you're on your feet all day.

Black trousers
Include a relaxed and comfortable pair of trousers that can double up as walking pants or can be worn out to dinner. Opt for Australian merino wool for breathability, washability and crease-resistance in your suitcase.

Basic wrinkle-free T-shirts
Short- or long-sleeve, classic cotton tees are your travel BFF. You can find them everywhere from chain stores to designer boutiques, they work for a variety of occasions, they don't take up much space and they are easy to launder on the go. T-shirts are also comfort personified, which means a lot when you're on the road.




INSPIRATION
Check this out