News
Reopened Stores & Restaurants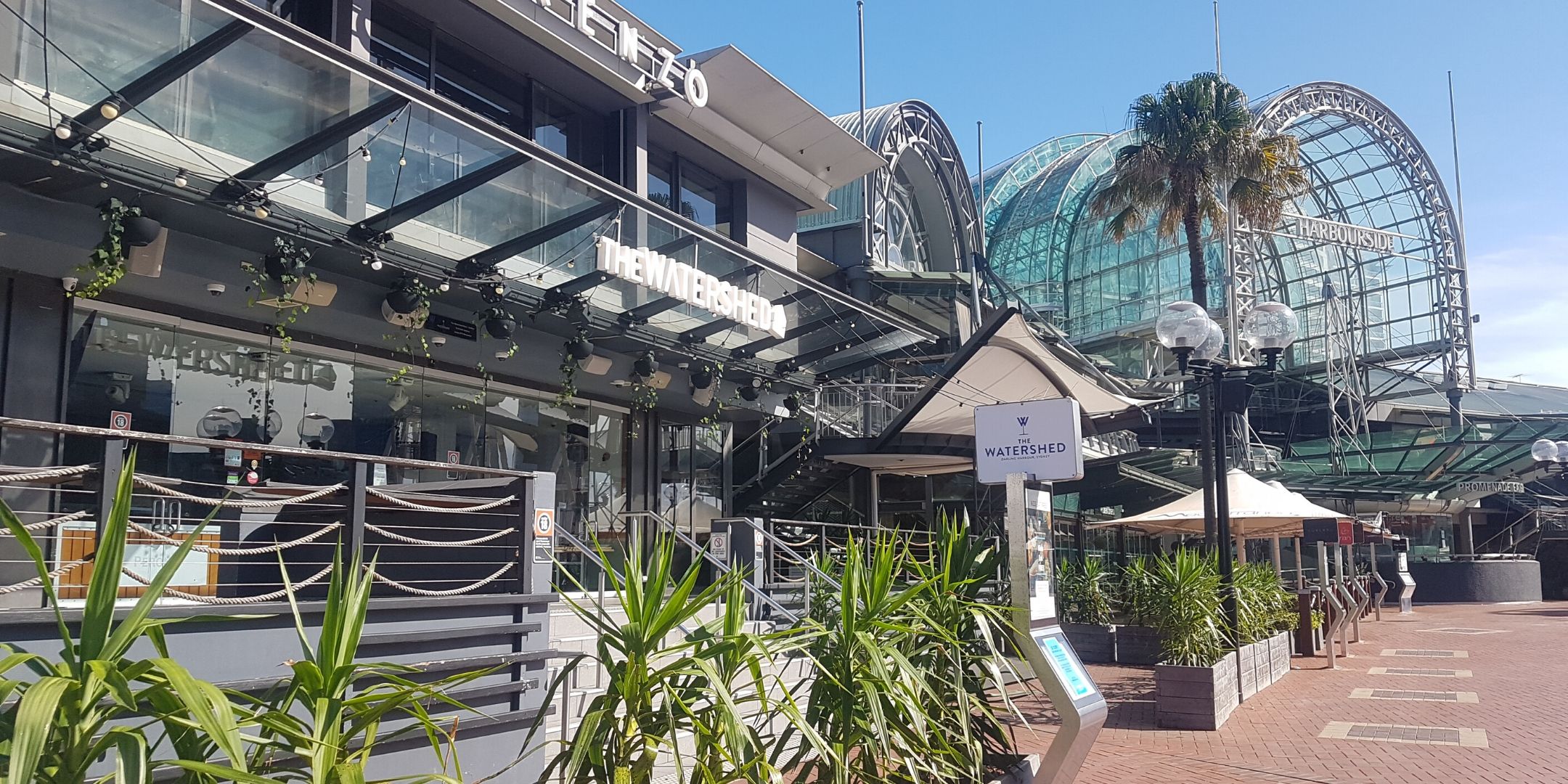 Revised trading hours
Wondering who has reopened at Harbourside Shopping Centre? Below is a rolling list.
Please note that due to government advice, several stores and eateries have updated trading hours and others are temporarily closed. As this is a rapidly evolving situation, we are regularly updating our website with revised trading hours, please keep checking this page for daily updates.
Please note that Harbourside is open over the Queen's Birthday Long Weekend, however some stores may choose to be closed on the public holiday Monday. Sorry for any inconvenience.
New Store Trading Hours:
Ally Fashion | Women's Clothing and Accessories | Monday - Sunday 10am-6pm
Andersen's of Denmark | Ice cream | Monday - Sunday 1pm-9:30pm
Austral Stones | Jewellery | Monday - Sunday 10am-4pm
Bag Space | Luggage & Travel accessories | Friday 12pm-5:30pm & Saturday 12pm-6pm & Sunday 12pm-5:30pm
Billabong | Apparel | Monday - Sunday 10am-6pm
Blue Fish Restaurant | Seafood and Wine | Monday - Sunday 12pm-3pm & 5pm-9pm| Tel: 02 8040 6435
Buddy's Convenience Store | Confectionery | Sunday - Thursday 8am-8pm & Friday - Saturday 8am-10:30pm
Charcoal Pot | Restaurant
Chefs Academy | Training Facility
Classy Lassie | Women's Fashion | Friday to Sunday 12pm-5pm
CNW Gallery | Art Gallery and Services
CohiBar | Food and Beverage | Friday to Sunday 12pm-late | Tel: 02 9282 9444
Connor | Men's Fashion | Monday - Sunday 10am-6pm
Cotton On | Clothing and Accessories | Monday - Sunday 10am-6pm
Cotton On Body | Women's Clothing and Accessories | Monday - Sunday 10am-6pm
Cotton On Kids | Children's Clothing and Accessories | Monday - Sunday 10am-5pm
Cyren Bar & Grill | Monday - Thursday 11:30am-3pm & 5pm-10:30pm | Friday - Sunday 11:30am till Late |Tel: 1300 989 989
Embrow Beauty | Beauty Salon | Monday - Sunday 10am-6pm
The Fudge Shop | Confectionery | Monday - Thursday 10am-6pm & Friday - Sunday 10am-8pm
Gloria Jeans | Food and Beverage | Monday to Friday 9am-4pm, Saturday & Sunday 9am-5pm
Glue Store | Fashion and Accessories | Monday - Sunday 10am-6pm
Grill'd | Healthy Burgers | Monday - Sunday 12pm-8.30pm | Tel: 02 9281 5121
Harbour Bar & Kitchen | Modern Australian Restaurant | Monday - Sunday 12pm-9pm | Tel: 02 9280 2029
Harbourside Cellars | Bottle Shop | Sunday-Thursday 12pm-8pm
Harbourside Pharmacy | Chemist | Monday to Friday 10am-5pm, and Saturday & Sunday 10am-4pm
Hero Sushi | Food Court | Monday - Sunday 9am-5pm
Hive Cafe | Food and Beverage | Monday - Thursday 8:30am-3pm & Friday - Sunday 8:30am-4pm
Hurricane's Grill | Ribs, Steaks and Burgers Restaurant | Monday - Thursday 5pm-9pm, Friday 12pm-3pm & 5pm-10pm, Saturday - Sunday 12pm-10pm | Tel: 02 9211 2210
Kazbah | Middle Eastern Restaurant | Monday - Tuesday 5pm-10:30pm (Shisha Bar Only), Wednesday - Thursday 11am-10pm, Friday - Saturday 11:30am-11pm, Sunday 11am-10pm | Tel: 02 9555 7067
Kingpin Harbourside | Bowling, Laser Tag, Arcade | Monday to Thursday 11am-11pm, Friday 10am-Midnight, Saturday 9am-Midnight and Sunday 9am-10pm | Tel: 132-695
Le Wrap | Food Court | Monday - Sunday 11am-3pm
Lok Lok Dumpling Bar | Food Court | Monday - Friday 10am-3pm, Saturday 11am-8pm & Sunday 10am-6pm
Lotus Money Exchange | Foreign Exchange | Monday - Sunday 10am-4pm
Lovisa | Jewellery and Accessories |Monday - Sunday 10am-6pm
Mamaks Village | Restaurant | Monday - Friday 12pm-3pm (Except Tuesday closed), Saturday 12pm-10:30pm & Sunday 12pm-9:30pm
Mandarin Massage | Health and Massage Services
McDonald's | Food Court | Monday - Sunday 8am-8pm
Mediterranea Restaurant | Restaurant
Mobile Phone Care | Phone Repairs and Accessories | Monday - Sunday 10am - 5pm
Moe & Co. | Hairdresser | Monday - Sunday 10am-6pm
Movenpick | Ice Cream | Sunday to Friday 11am-9pm, Saturday from 11am
Natural Health Warehouse | Health Products and Supplements | Wednesday to Sunday 12pm-5pm
Olivo Restaurant | Italian Restaurant | Tel: 9280 4200
Pancakes on the Rocks | Family Restaurant | Sunday to Thursday 9am-9.30pm, Friday & Saturday 8.30am-10pm | Tel: 02 9280 3791
ProfessioNAIL | Nail Salon | Monday - Sunday 10am-6pm, Thursday 10am-8pm
Rashays | Australian Cuisine Restaurant | Monday - Sunday 9am-10pm | Tel: 1300 013 000
The Rock Shop (Hard Rock Cafe Sydney) | Merchandise | Monday - Sunday 10am-5pm
Stateside Sports | Sporting Attire and Accessories | Monday - Friday 11am-7pm, Saturday 11am-8pm & Sunday 11am-7pm
Subway | Wraps and Sandwiches | Monday - Saturday 10am-3pm & Closed Sundays
Sunglass Spectactular | Sunglasses | Monday - Friday 11am-3pm & Saturday - Sunday 11am-6pm
Tarocash | Men's Fashion | Monday - Sunday 10am-6pm
Thai Foon | Friday 5pm-10pm, Saturday & Sunday 12pm-10pm | Tel: 02 9211 4197
The British Lolly Shop | Confectionery | Friday - Sunday 12pm-7pm
The Fudge Shop | Confectionery | Monday - Wednesday 10am-7pm & Thursday - Sunday 10am-8pm
Tourtiere | Cafe | Monday - Sunday 8am-3pm
Typo | Stationary and Giftware | Monday to Wednesday 10am-5pm, Thursday & Friday 10am-5:30pm, Saturday & Sunday 10am-4pm
UGG @ The Rocks | Shoes and Accessories | Wednesday to Sunday 12pm-5pm
Unity Asian Supermarket | Asian Supermarket | Monday - Sunday 10am-9pm
Valley Girl | Women's Fashion | Monday - Thursday 12pm-4pm & Friday - Sunday 2pm-8pm
The Watershed Hotel | Food and Beverages | Wednesday to Sunday 12pm-late | Tel: 02 9282 9444
Waterfront Grill | Dining Steakhouse | Monday to Friday 11.30am-9pm, Saturday & Sunday 8am-9pm | Tel: 9280 4994
World News Centre | Newsagency | 9.30am-4pm
YD. | Men's Fashion | 10am-8pm

For more Harbourside store information >>