Cooking Class
Pizza Classes
Crinitis
Learn the secrets of traditional woof fire pizza as the Pizza Chefs at Criniti's take you through the history of pizza making and the techniques that make the perfect pizza 🍕
Corporate Classes
Take your team building event to the next level! Our chefs & our award winning team will work with you & your colleagues to take you through the origins of pizza making, review the difference in cooking techniques & get hands-on creating your own masterpieces while you drink, eat & enjoy the buzzing atmosphere of Criniti's.
$89pp
3 hour class
Minimum 12 pax
Enjoy a welcome drink, garlic crust, pizza cake and gift bag
Learn the origins and traditions of pizza making
Review cooking techniques and learn the matching of pizza toppings
Make your own pizza and taste everyone's creations!
Complete challenges, competitions and games
Kids Classes
Witness your little ones become certified pizza chefs! Whether it's for a birthday, special occasion or just a fun day out, keep the little ones creative as our very own pizza chefs teach them how to prepare traditional wood fire pizza. They'll learn how we make our famous wood-fired pizza step by step, from kneading the dough to customising their creation with their favourite toppings – and of course, test their skills with fun games and activities along the way!
$45 per child | $39 per child for La Famiglia members (Minimum 10 pax)
3 hour class
For children aged 6 - 15 years
They will prepare pizza dough alongside the Criniti's ched as they learn to mix and stretch the dough
Customise their own pizza with their favourite toppings
Put their skills to the test with challenges where prizes will be won
Take home a gift bag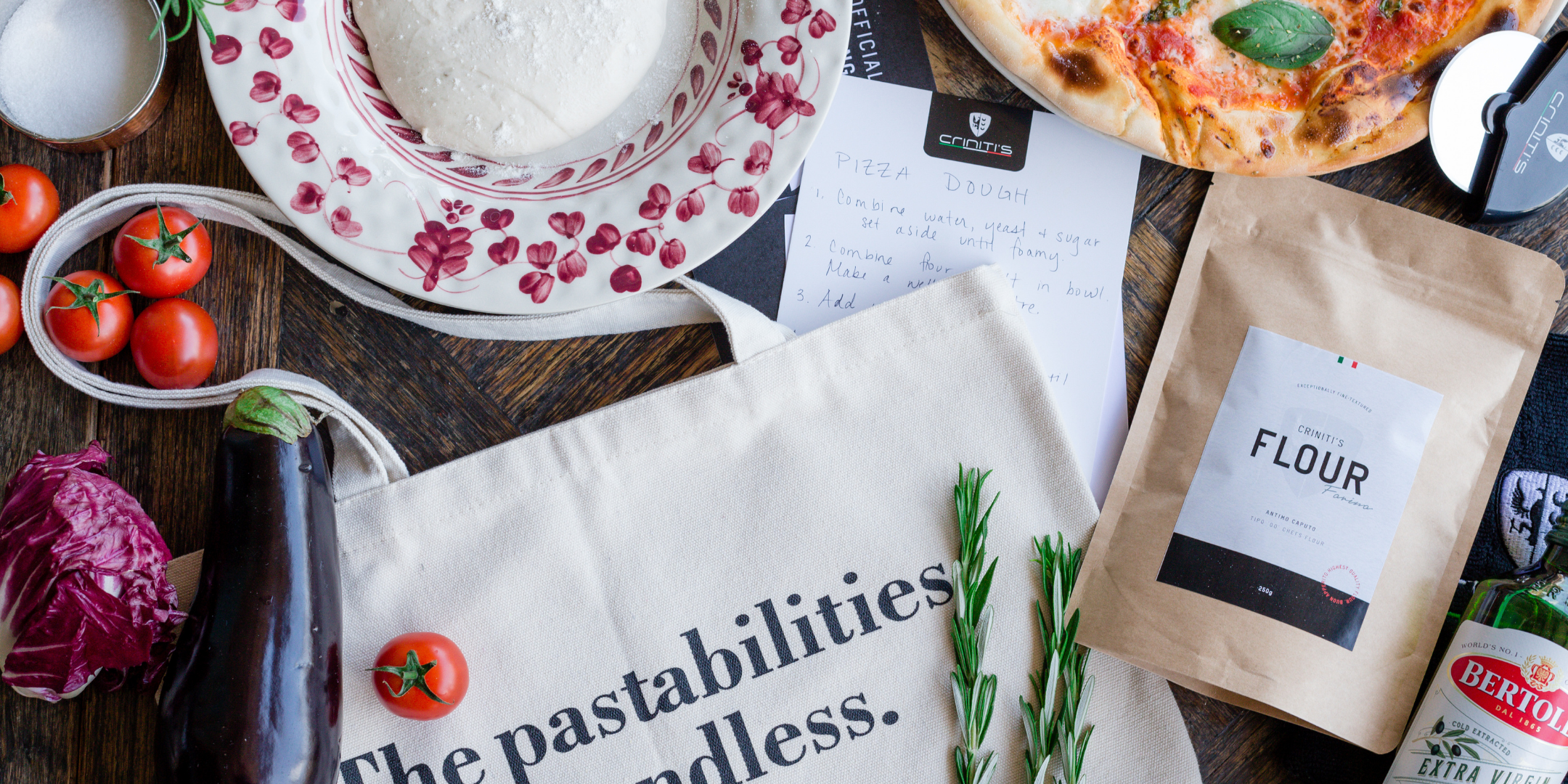 INSPIRATION
Check this out