Food & Drink
Eat for free!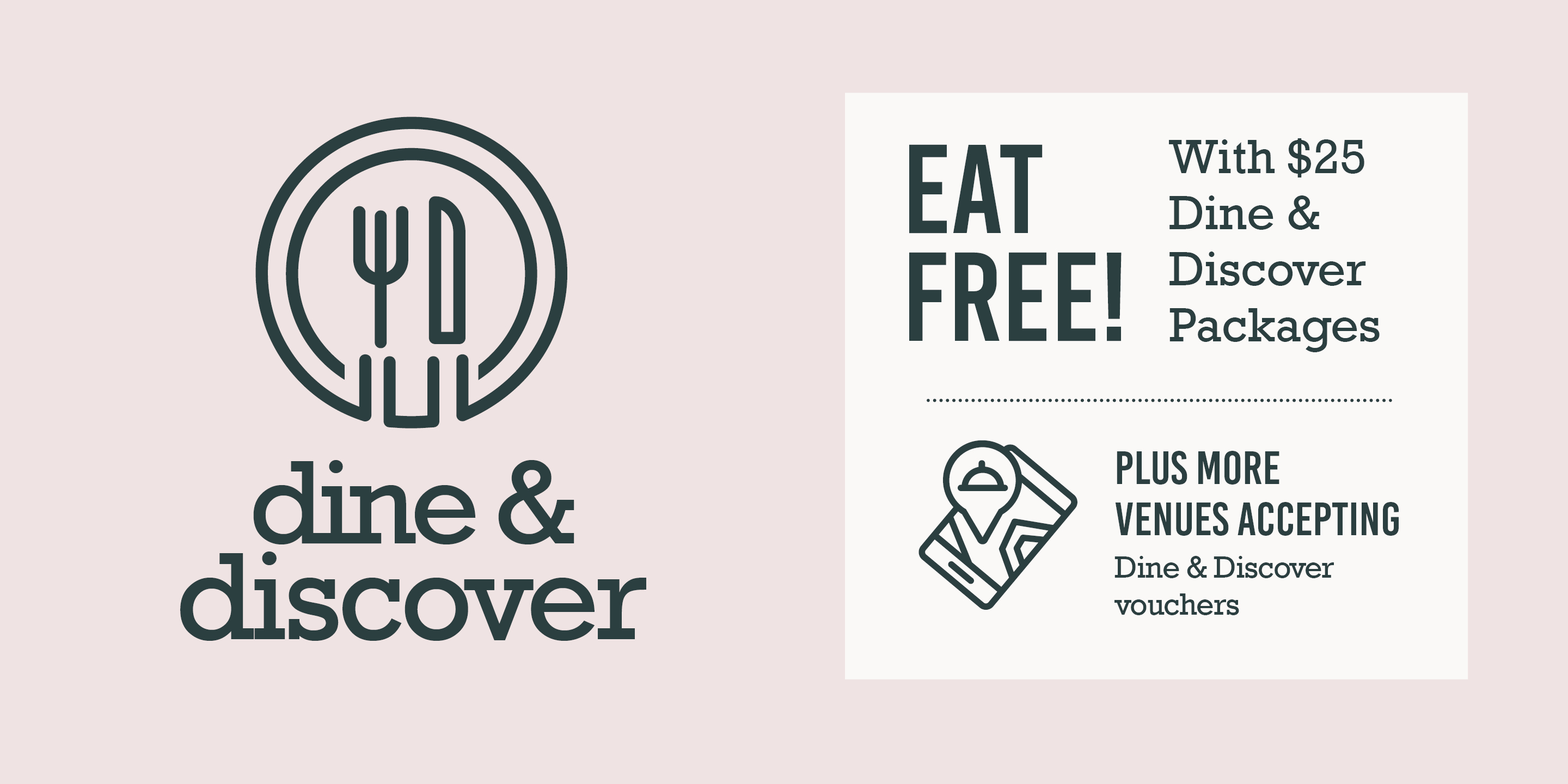 How to use your Dine & Discover vouchers
There is such a thing as a free meal with the NSW Government's Dine & Discover vouchers scheme to support dining, arts and tourism businesses.
As part of this initiative NSW residents will receive:
🍴 2 x $25 Dine NSW Vouchers for dining at restaurants, cafes, bars, wineries, pubs & clubs 7 days a week

🎭 2 x $25 Discover NSW Vouchers to be used for entertainment and recreation, including cultural institutions, live music, and arts venues, to use 7 days a week.
We've teamed up with our retailers to create bespoke $25 packages to use at Harbourside
Don't forget to download your Dine & Discover voucher before you visit.


CYREN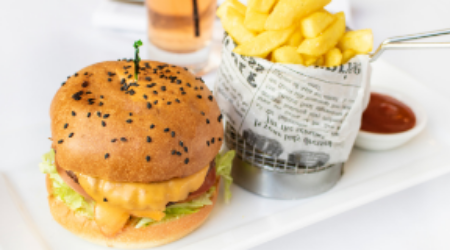 What do I get? Cyren have 3 packages available. Choose between:
🍔 BBQ Cheeseburger with smoked cheddar, gem lettuce & sliced tomato on a brioche roll with BBQ sauce. Served with Chips and Soft Drink.
🍕Bacon Cheeseburger Pizza & Soft Drink. Tomato-based pizza with chicken, bacon & topped with golden fries, ketchup and American mustard.
🐙 Ocen's Finest Grazing Plate. Includes panko, parmesan & black sesame crumbed calamari served with aioli, smoked salmon and pickled octopus. Served with cocktail sauce and Kathy's homemade Taramasalata & Turkish bread.

Where do I get it? Cyren is located on Level 1 on the promenade.
RASHAYS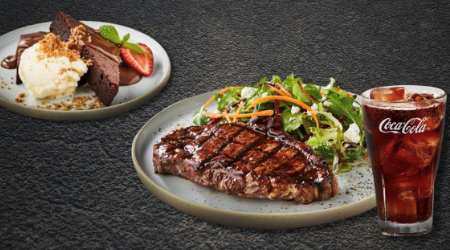 What do I get? Rashays have pulled together 5 package options to make sure there's something for everyone. Each package includes a Main, Dessert and Drink. What more could you ask for?
Want to see all the combos? CLICK HERE
Where do I get it? Find Rashays on Level 2 towards the Pyrmont Bridge
THE WATERSHED HOTEL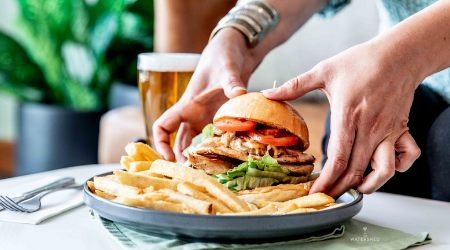 What do I get? Redeem your Dine Voucher at The Watershed Hotel and they will chuck in a FREE side of Garlic Bread 🤤

Where do I get it? Find The Watershed Hotel on Level 1 along the Promenade

HARD ROCK CAFE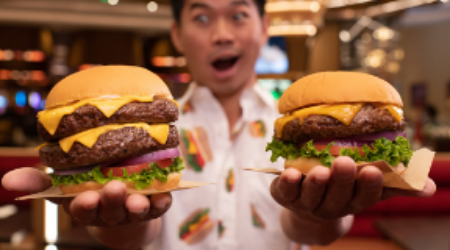 What do I get? Any burger & drink Package (excludes Double Decker Burger. Available Wed 4pm - 10pm & Thurs 12pm - 11pm)

Where do I get it? Find Hard Rock Cafe on Level 2 of Harbourside. Tip: You'll also find the Hard Rock Merchandise store directly below on Level 1

KINGPIN BOWLING & LASER TAG

What do I get? $25 Arcade Card PLUS BONUS $5 Credit

Where do I get it? Visit Kingpin Bowling on Level 3
Where else can I use my vouchers at Harbourside?

🍴KFC
How does Dine & Discover NSW work?

NSW residents aged 18 years and over can apply for $100 in vouchers. These vouchers can be used at participating NSW businesses registered as COVID Safe.

Vouchers are single use and cannot be used for tobacco, alcohol or gambling.
To check your eligibility and apply click here >> Dine and Discover Application
Dine & Discover NSW vouchers expire 30th June 2021